Sitemap & Rules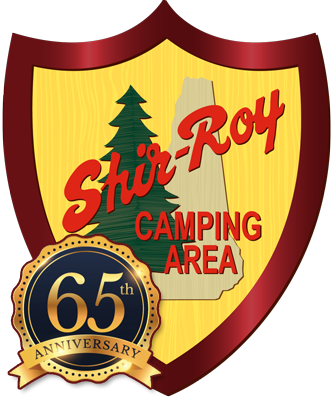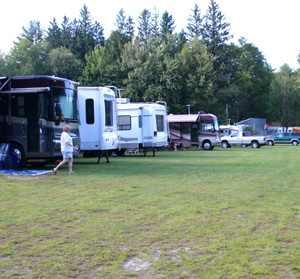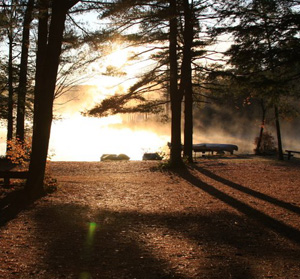 Rules
The Management very much wants you to have a very HAPPY and SAFE camping experience. We know that when campers follow the 7C's this can happen.

Camper's Code
CARE
COMMON SENSE
CAUTION
CONSERVATION
COURTESY
COOPERATION
CLEANLINESS
---
We regret having to prepare a long list of rules to be followed, but more than 60 years of experience has proven to us that it is necessary.
---
CHECK IN AND CHECK OUT TIMES
CHECK IN AT 2:00 PM
CHECK OUT AT 1:00 PM
---
OFFICE & STORE HOURS
Sunday through Thursday: 9:00 AM to 10:00 PM
Friday and Saturday: 9:00 AM to 10:30 PM
Fourth of July to Labor Day Weekend: 8:00 AM to 10:30 PM on Saturdays and Sundays.

Sunday thru Thursday before July 4 and after Labor Day store and office hours may vary.
---
VISITORS
Visitors are required by state law to register at the office when they enter the campground, RSA 216-I:5. Day visitors are to leave the campground by 9:00 PM. Check in and out times apply to overnight guests. There is a fee for both day and overnight guests. IF YOUR GUESTS DO NOT PAY THIS, YOU ARE RESPONSIBLE FOR THE FEE.
---
SAFETY
The speed limit in the campground is 5 MPH. Be cautious. We have many children and are concerned about their safety.

Motorcycles, scooters and motorized bikes may be ridden only as transportation in to and out of the campground or for individuals with mobility difficulties.
---
QUIET HOURS
We request that you are quiet from 10:00 PM to 7:00 AM. On Friday and Saturday evenings quiet time begins at 10:30 PM.
Please be respectful of your neighbors by talking quietly, keeping radios and TVs at a low volume or off,
and avoid opening and closing vehicle doors.

UNLESS ACCOMPANIED BY PARENTS:
12 and under should be in site by 9:00 PM*.
13 and over should be in site by 10:00 PM*
*except Friday and Saturday 9:30 PM (12 and under); 10:30 PM (13 and over)
---
WI-FI
Free Wifi is available throughout the campground. Please help us with keeping the performance strong for everyone by:
1) Not unplugging the box if there is one at your site.
2) Closing apps and windows you are not actively using.
3) Limit the number of devices you have connected. Shut others off or put in airplane mode.
4) Please shut off or disable boosters, because they interfere and disrupt available service for others.
---
ALCOHOL AND DRUGS
As our guests you are expected to limit your intake, so you are in complete control of your language and actions at all times. YOUR CONDUCT SHOULD NOT BE ANNOYING OR DISTURBING TO YOUR NEIGHBORS OR TO US. Alcohol is to be kept in your site. Please do not walk about the campground with alcohol containers openly visible. Operating any type of vehicle under the influence of drugs or alcohol is illegal.
---
PETS
Many campgrounds now exclude pets. We do not wish to do this, so we must have your full cooperation if we are to continue allowing pets.
Leashes should be no longer than 6 ft when walking your pet. Retractable leashes are not allowed.
Pets must be properly tied so as to not leave the boundaries of your site or charge at someone walking by.
Keep your dogs from barking.
No Pets on beach or in swimming area.
YOU MUST CLEAN UP AFTER YOUR DOG!
Rabies and shot certificates are required (with copies on hand at your site).
---
FIREWOOD
Firewood may be purchased at the office. Dead or alive trees or logs are not for the use of campers. All the land in New Hampshire is the personal property of someone and the growth on that land belongs to them. IF YOU ENTER THAT LAND YOU ARE TRESPASSING. IF YOU TAKE ANYTHING FROM THAT LAND IT IS THEFT.
---
FIRES
A safe location has been chosen for your fireplace. New Hampshire State law, RSA216-I:9 states you MUST NOT move it. It has been constructed to hold a reasonable size fire not over 2 feet, or knee height, from the ground. It is your responsibility to keep the fire within these limitations. Do not leave your fire unattended. The law states, if you start a fire that gets out of control you are legally and financially responsible for all damages, 216-I:10.
---
FIREWORKS
FIREWORKS ARE PROHIBITED! We DO NOT ALLOW THEM AT ALL!
---
SITE ETIQUETTE
The site upon which one camps is temporarily their territory and other campers should not cut through the site.

For sanitary reasons, dishes should not be washed at faucets on the grounds or in the sinks in the restrooms.
---
AT THE BEACH
NO LIFEGUARD ON DUTY. SWIM AT YOUR OWN RISK!
Children MUST be accompanied by a responsible ADULT.
Swim only in designated area.
Be Smart! DO NOT swim alone!
No swimming after dark.
No pushing, extreme tilting, or overloading of raft allowed.
Use of inflated toys & rafts (without oars or paddles) is allowed in the swimming area.
Alcoholic beverages and glass containers are not allowed on beach or in water.
Pets are not allowed on beach or in adjoining woods.
Cars and bicycles are not permitted on or near beach.
Boats must stay at least 75 ft outside of swimming area.
NO FISHING ON THE BEACH OR IN THE SWIMMING AREA.
Thank you for not littering. Two trash barrels are located at the beach.
---
BOATING

Everyone in boat must have a life preserver.
Boats are not to go ashore any place other than SHIR-ROY.
Swimming from rental boats is not permitted.
Only 4 to a rental rowboat, 3 to a canoe and 2 or 3 to a pedal boat.++
Children must be accompanied by a responsible adult.
Parent's permission or presence is required for children under 14 to rent boats.
Standing up in boats or changing seats is recommended only while at shore.
Boats must stay at least 75 feet outside the swimming area.**
When time is up, return boat to launching site, oars or paddles to rack, and preservers to counter.
Deposits on life preservers are forfeited if they are returned wet.
Speed limit on the lake is 10 MPH
** Applies to all Boats
++ These are maximums and are subject to size and weight limits.
---
BICYCLE RULES
Bicycles are not to be ridden after dark.
Bicycles are not to be ridden on paths.
Bicycles must be parked in bicycle racks wherever they are provided.
Bicycles are not allowed on the beach or ridden into the water.
Bicycles are not to be ridden on ramps.
Bicyclists must please follow the rules of the road. 5 MPH and be in control so you can stop quickly.
We strongly recommend the wearing of a helmet. NH State Law requires children under 16 to wear a helmet.
Due to a large increase in the number of bicycles and an increase in problems we felt it necessary to make a special note regarding these rules.

Thank you for your help and cooperation in this matter.
---
SHOWERS
Showers are next to the main rest rooms. Each shower door is numbered and kept locked. When you are ready to take a shower, you must get a key from the office. There is no charge. When you finish, return the key as soon as possible so others are not kept waiting. (Do not hold the key while shaving, drying hair, etc.)

There is a mop in each shower so you can dry the floor when finished. Please use it!

Showers are open the same hours as the office.
---
GARBAGE
We will gladly provide you with garbage bags at the office. You are responsible for putting your garbage in the dumpsters placed about the area. Do so nightly to avoid having unwanted visitors.

---
HAVE A GREAT CAMPING EXPERIENCE